The Gmail team has just added a great new functionality to Gmail.
Until now, to add attachment to your mails, you had to click "Attach a file", find the good file and click it.
Now, you can directly drag the file from your file system to Gmail :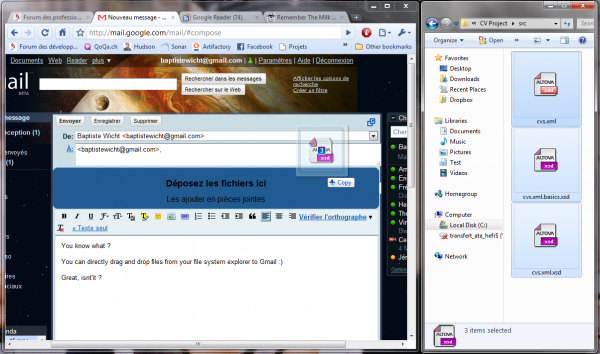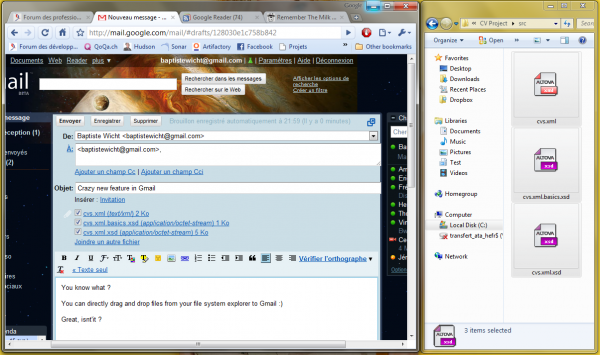 It's a little functionality, but that save a lot of time and that's the kind of feature we (computer scientist) love.
Try it, that's awesome !
Related articles